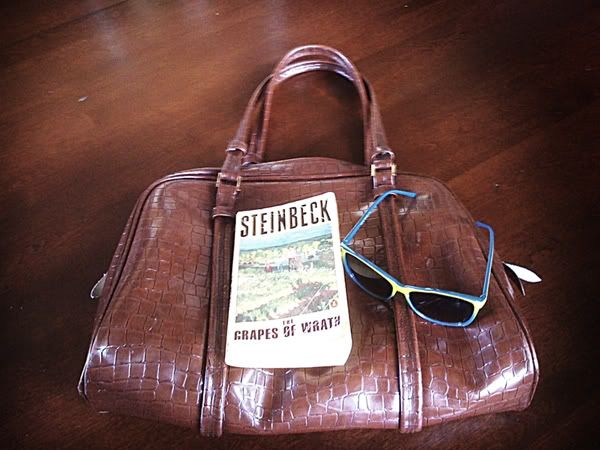 (thrifted bag and Dtox sunglasses)
"Cars pulled up beside the road, engine heads off, tires mended. Cars limping along 66 like wounded things, panting and struggling . Too hot, loose connections , rattling bodies. (...) People in flight along 66. And the concrete road shone like a mirror under the sun, and in the distance the heat made it seem that there were pools of water in the road."

This is a great book that's filled with historical references and characters that are very relatable. This is the third Steinbeck book I've read, the others being Of Mice and Men and East of Eden.